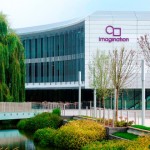 Imagination employees can now split their working time between the office and other locations, in tune with the lifestyles and demands of the modern world. It also expands Imagination's access to talent located beyond its locations across the UK, EU, USA, and Asia.
The company is currently hiring in response to significant momentum, with revenues up 44% in 2020 compared to 2019 and strong progress in H1/2021.
Imagination's licensable technology is in billions of products shipped to date, with particularly emphasis today on GPU (graphics) and AI (Neural Network) technologies for mobile, automotive, datacentre/desktop and consumer electronics.
The scheme is a human focused response to the new world of work from a company founded on a capacity for innovation.
. "We  wanted to ensure that Imagination stood out as one of the best places to work in the industry," says CEO Simon Beresford-Wylie
The core elements of the hybrid working framework are:
Flexible approach – managers are empowered to consider any productive working framework.
Split time between office and home to suit each employees' individual needs.
Core company communications are online, so people never miss out.
All office locations will include the latest AV infrastructure so colleagues can collaborate effectively regardless of their location.
'Teams' based environment to ensure easy and consistent communication.
Employees can request up to two weeks international working at the start/end of their annual leave.