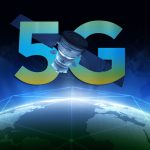 Containerized UPF performance is crucial to maximize the value of 5G deployment because the control plane (C-plane) and user  plane (U-plane), which were historically collocated, are completely
decoupled in the disaggregated 5G architecture.
This enables an independently scalable UPF which is key to private networks, edge computing, hybrid cloud and to accelerate a variety of deployment
scenarios.
Rakuten Mobile has adopted 5G architecture from the launch of its network, including a CUPS (Control and User Plane Separated) packet core for its 4G LTE network.
The development used  Intel's  3rd Gen Intel Xeon Scalable processors with built-in AI acceleration and Dual-port 100Gb Intel Ethernet Network Adapter E810-2CQDA2 with Dynamic Device
Personalization (DDP)