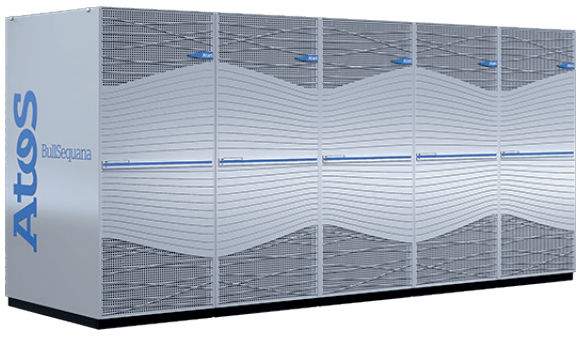 "The system will constitute the extreme scaling service of the UK's DiRAC HPC facility," according to Atos. "The platform will allow scientists across the STFC theory community to drive research in particle physics, among other areas, using Nvidia GPUs and AMD processors."
DiRAC (distributed research utilising advanced computing) combines high-performance computing resources hosted by the Universities of Edinburgh, Cambridge, Durham and Leicester.
This agreement forms part of a £20m investment upgrade DiRAC by the UK Research and Innovation (UKRI) World Class Laboratories scheme, through the Science and Technology Facilities Council (STFC), said Atos.: "The investment is delivering new systems which are up to four times more powerful than the existing DiRAC machines."
Atos will also help sponsor one student's PhD, support a Hackathon and deliver a series of training workshops for scientists.
In the UK, among others. it works with organisations including: the Science and Technology Facilities Council (STFC) Hartree Centre, Wellcome Genome Campus, the University of Oxford's JADE service, and the Pirbright Institute.
This supercomputing system will allow our scientific community in the fields of particle
physics, astronomy, cosmology and nuclear physics to pursue research on a range of topics," said Edinburgh theoretical physics professor Luigi Del Debbio. "Atos' equipment and expertise will bolster our HPC system offering at the upgraded DiRAC-3 facility, strengthening our research activity and supporting the education and training of our students."
XH2000 is a fan-less design that instead dumps it's heat into an external warm water (inlet up to 40°C) cooling loop.
Included is a heat exchanger that transfers waste energy into the outside water loop from the internal cooling loop which circulates around the compute blades, management switch, interconnect switch and PSUs.
The DiRAC website is here
Atos' XH2000 supercompters data brief is here