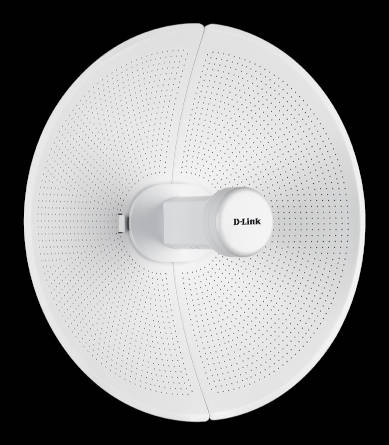 Operating at up to 867Mbit/s, the company is pitching the DAP-3712 as an alternative to optical fibres between office branches, construction sites or transportation hubs, both in rural areas and cities.
The 27 dBm design has a 23dBi gain antenna, and the unit includes a power-over-Ethernet (IEEE 802.3at) interface allowing it to be fed through up to 100m of Ethernet cable from a PoE-enabled switch or power injector.
The link is 5GHz 802.11ac, using "TDMA technology for better performance. The DAP-3712 Wireless Bridge not only is designed to perform across long ranges, but is designed to perform long-term, braving the elements with an IP66-rated housing, providing both water and dust resistance, along with 8kV surge protection to protect the unit itself from lightning strikes and power surges," according to the company.
Signal strength and alignment LEDs are included to ease installation.